1. The word surrealist was first used when a French poet described a Parisian stage set designed 1917 for the ballet Parade.


A) Pablo Picasso
B) André Breton
C) Salvador Dali
D) Guillaume Apollinaire
2. The set was designed by
A)Picasso
B) Dali
C) Matisse
D) Mirò

3. In 1924 which French author codified it with a manifesto that laid out strict rules for its followers. He decreed that art should be created for art's sake in the name of freedom.
A) Camus
B) Sartre
C) André Breton
D) Luis Bunuel


4. "Like impressionism, which is now a term used to describe almost anything from movies to interior decoration, surrealism has become an everyday term to describe anything weird or disturbing."

In the painting: "the Lovers" what is "weird and disturbing"?
A) the lovers are dead
B) the lovers are of different races
C) the lovers have bags bags over their heads
D) the lovers are of the same gender

:

5. In their paintings, surrealists tried to reproduce a world of dreams, like Constellations of the early 1940s -- which filled the skies with body parts. Who painted it?
A) Salvador Dali
B) Joan Miró
C) Kahlo
D) Pollock


6. Who painted landscapes, in which human figures sprout animal appendages and an empty table stands in the desert.

A) Kahlo
B) Dali
C) Ernst
D) Magritte

7. World War II arrived and the core group of surrealists broke apart, fleeing the Nazi takeover of Europe. Yet their influence was still enormous.

Who was one of the most important artists of the post World War II era, who began making abstract paintings while working with the surrealist Andre Masson in the 1940s?
A) Magritte
B) Dali
C) Picasso
D) Pollock


8. In 1950 who designed dream sequences for such films as Spellbound ?
A) Giacometti
B) André Masson
C) Joseph Cornell
D) Salvador Dali


9. Who was the film director of Spellbound ?
A) Cecil B. De Mille
B) Alfred Hitchcock
C) Stanley Kubrick
D) Steven Speilberg


10. Who were Leonora Carrington, Frida Kahlo, and Dorothea Tanning ?
A) Surrealist painters
B) Models for surrealist painters
C) Movie actresses
D) Leaders of the feminist movement
See many Surrealist paintings on the Met web site: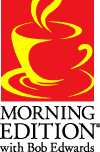 ---